Where and when we meet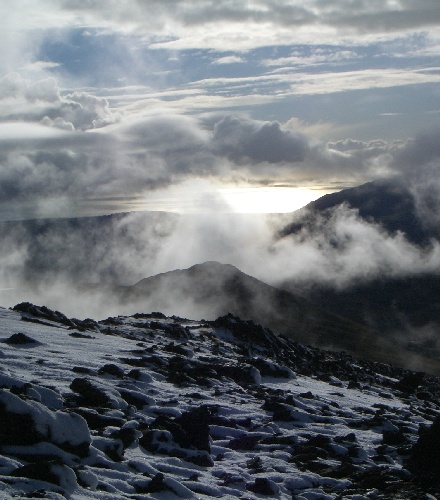 The club has a formal meets list, covering a broad range of (usually) outdoor activities, (usually) once each month. For details of the current ones, please see the Meets List.
Most meets consist of weekends away, starting Friday evenings for those who can make it, and are based in either a camping barn or a bunkhouse or, during summer, at a campsite. There will invariably be a charge and this is usually shown on the Meets List as so many pounds per person per night — (£ x pppn). The price shown usually includes cooked breakfasts, with a reduction for those who wish to abstain. Sometimes the accommodation can only cater for limited numbers so an early booking is recommended. Even so, there's nothing to stop you making you own sleeping arrangements if you wish. For activity meets, only Full, Affiliate, Student or Provisional members are allowed to attend: Prospective new members should always contact the secretary or the meet leader well in advance to introduce themselves and will need to pay the provisional membership fee in addition to the normal meet charges. Some non-activity weekends are deemed social events and these are are open to Contact-only members, and friends and families as well.
Overseas meets usually centre around the group booking of travel tickets and shared accommodation to minimise costs. Also, places may be quite limited. For these it is essential that you contact the meet leader early to avoid disappointment.
Additionally, the club has an informal weekly social meeting every Wednesday evening in the Fighting Cock, Preston Street, Bradford (Map) from about 9:30pm. This often leads to the arrangement of additional ad-hoc fill-in meets, some of which are in the evenings. Prospective new members are welcome and its a good way for them to find out more about us.