Who we are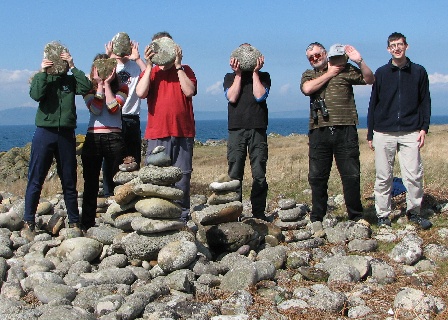 The East Pennine Outdoor Club was founded, in the mid 1990s, by a group of friends who had met at Bradford University. They shared a love of the outdoors and, remaining in the area after leaving uni, formed the club to facilitate group activities. Since then, the club has welcomed members from outside university, but generally from the Bradford/Leeds area, and has grown in numbers. It also acts as a focal point for many friends from university days and after, and who now live all around the globe.
As its membership has grown so its range of activities has widened. These now include hill-walking, mountaineering, climbing, sailing, surfing, canoeing, mountain biking, orienteering, skiing and, in fact, pretty much anything else you might wish to do in the fresh air - with new ideas always welcome.
Active membership is on payment of a fee and is pretty much open to anyone who shares the club's ideals and objectives. It is managed by an elected committee who, with the help of the broader membership, arrange monthly weekend meets and usually at least one annual overseas meet. Additionally, there are regular social meetings and get-togethers. As well as active membership, the club also offers free "contact only" membership to friends and colleagues who simply want to keep in touch.
EPOC is affiliated to the British Mountaineering Council and its active members are covered by the BMC's civil liability insurance scheme.